SeamKing Adhesive is the perfect choice for counter-top and stone professionals. Our high-quality adhesive delivers maximum seam strength with a 5-minute worktime and 20-minute gel time. Its easy application allows you to quickly prepare and install your counter-top and stone surfaces with confidence. SeamKing adhesive provides superior strength and seamless results every time.
QUALITY & VALUE
SeamKing is the ultimate professional grade bulk seaming adhesive. SeamKing creates beautiful, long lasting seams that are specially formulated for both outdoor and indoor applications. Combining SeamKing with our proprietary BADASS (Bulk Adhesive Dispensing and Seaming Solutions) coloration system, fabricators can produce duplicatable, consistent color seams within 15 minutes.
BADASS SYSTEM
BADASS (Bulk Adhesive Dispensing and Seaming Solutions) is a proprietary coloration system allowing fabricators to produce duplicatable, consistent color seams within 15 minutes. 
The BADASS system works with SeamKing Pro, Hybrid and Select adhesives. 
BigDog Adhesives are a leader in these engineered types of adhesives, and pride ourselves on leading the field for entrepreneurial endeavors. We are American owned and all of our adhesives are made in Elkhart, Indiana. Our technical capability exceeds twenty years of production of adhesives for various industries including counter-top, sign, spa, recreational vehicle, auto, and marine markets, along with markets that our distributors have pioneered. We operate our company with customers in mind, focused on distributor needs, and designing products to meet the ever growing needs of the marketplace. Our philosophy is based upon doing the job right the first time, on time, and in budget!
Our strengths are our products, people, and our location in the heartland of America. We do what big adhesive companies will not do: small orders, no minimums, private label, third party shipping. Big Dog Adhesives is committed to providing customers with the highest quality adhesives, on time, at an affordable price. We aren't the biggest, but we believe we are the best supplier of a variety of adhesives to the marketplace.
Get SeamKing – FREE!
We want to put your current adhesive to the test. Challenge the King and get a free SeamKing liter pouch with a hardener and our three most popular pigments! You'll see why we blow the competition away!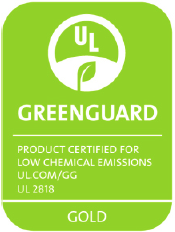 BigDog Adhesive products have been tested and UL certifies that representative samples emit fewer chemicals that may cause health effects such as respiratory issues like asthma, itchy runny eyes, headaches, etc.